We create landing pages every year, in fact, every day. Creating a landing page has become one of our important design tasks. We might have created few fifties conversion-focused websites, but we created over 100's of landing pages.
You may have one website, but you will surely need more than one landing pages.
Manier times, it becomes difficult on the part of a businessman like you to shed hundreds of dollars for a landing or sales page design. Get it redesigned or get an entirely new landing page again if the previous one does not bring you expected result.
Today, it is the time to show you how you can create a landing page yourself, in net 20 minutes. YES, You will Create Landing Page in 20Minutes.
Usually, we prefer any of these methods or tools for landing page design.
Thrive Theme's Content Builder – similar to any other Page Builder
Elegant Theme's Page Builder – It's also called as DIVI Page Builder
Custom design OR you can say, a hand-coded UI Design.
Every method or tools have its benefit and restrictions.
Today, we will together see how to create a landing page in 20 minutes.
Create Landing Page in 20 Minutes Using Thrive Page Builder
We would just not create any landing page of Tom, dick or Harry. We will be building a landing page similar to the Neilpatel.com homepage which is akin to a landing page. If you know who is NeilPatel, you should be aware that its homepage is one of the highest converting pages.
Let's learn to build a conversion-focused landing page kind of homepage from Scratch in 20minutes through this video of Mr. Shane.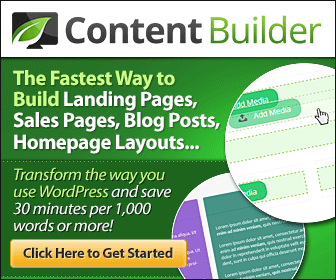 Things covered in the video tutorial:
Way to find colors which any website uses
In the video, you will see Mr. Shane, uses the browser console and "inspect mode" to find color codes on any web page. There is also a smart way to find colors using ColorZilla.
ColorZilla is a browser plugin which gives you a simple eyedropper tool. Just click on anything in your browser and it will tell you what color it is. It will even copy the color code to your clipboard, so it is ready to paste into your editor right away.
Way to Find Fonts
You can use this browser extension called WhatFont to have a more comfortable way of figuring out the style of fonts that a website uses.
Before I Conclude
I hope you will build a great landing page using Thrive Content Builder.
I hope you enjoyed this new landing page from scratch video from Mr. Shane.
What methods or tools you use to solve tiny problems. How you use to build landing pages till now. What is your opinion on using thrive's content builder for creating landing pages like A, B, C, done.
Why don't you share your landing page designs and home page design in the comment below? I will personally review each of your mentioned site below and if possible, will help you get it further optimized. Other readers would also be happy to guide you with your landing page design optimization.